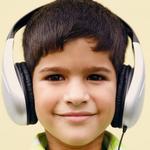 AIT is a clinically effective 10 hour auditory intervention that will correct auditory processing challenges that are present in autism and many other diagnoses. Berard AIT consists of 20 sessions that are 30 minutes each, done 2 times daily over 10 or 12 consecutive days.
New, affordable Practitioner supervised At Home AIT services are now available in the USA and Canada and certain other countries!
AIT is an clinically researched educational intervention used for over 40 years with over 28+ scientific studies that show positive gains that demonstrate effectiveness.
Read disclaimer.