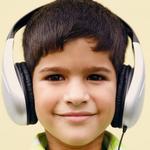 Berard AIT is a 10 hour auditory intervention. It is considered to be an educational and not a medical intervention. AIT consists of 20 AIT Practitioner supervised listening sessions of 30 minutes. The 20 sessions are completed over 10 or 12 consecutive days.
AIT method has over 28+ scientific studies that have shown positive gains and effectiveness for Autism (ASD) as well as Auditory Processing Disorder, plus vestibular and sensory processing issues.
AIT Practitioners listed on this website are trained and certified professionals. AIT Session for In Office services in the USA range from about $1,200 to $2,000. Supervised At Home AIT prices and international prices will vary by location and county.
All information provided on this website is for educational purposes only.