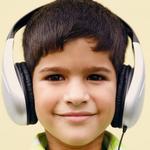 AIT At Home is an affordable and very convenient educational intervention that is practitioner supervised.
AIT At Home is now available in the USA, Canada, Australia, New Zealand, the United Kingdom, Europe and many other countries!
AIT requires 10 hours of sound therapy, with 20 sessions of 30 minutes each, done 2 times daily over 10 consecutive days.
Berard AIT will efficiently correct hyperacute hearing and other auditory challenges using this proven protocol.
AIT has been used successfully on children and adults who are challenged with many different types of diagnoses.
AIT has been demonstrated to be a highly effective as a remarkable and life changing educational intervention.
There are more than 60+ years of clinical research and 28+ scientific studies.
Read Our Disclaimer.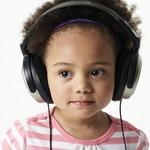 Search the AIT Institute or the Internet Using Google
AIT Institute For Auditory Integration Training - List of All Pages
SEARCH THIS WEBSITE
CONTACT THE AIT INSTITUTE
FOLLOW US ON FACEBOOK!
ABOUT AIT AT HOME SERVICES
ABOUT THE AIT INSTITUTE
ABOUT AIT: What Is It
ABOUT AIT: How It Works
AIT ARTICLES FOR PARENTS: see list of Important Links on right navigation also
AIT BENEFITS
AIT CHECKLIST ONLINE
AIT CLINICAL AND RESEARCH STUDIES
AIT FAQ'S
AIT CLIENT CLIENT STORIES - ADULTS
AIT CLIENT STORIES - CHILDREN
AIT Journal Of A Five Year old Boy Doing AIT At Home

Auditory Processing Disorder
Autism, Hyperacute Hearing and AIT

Autism Spectrum and Berard AIT: An Amazing Success Story!

Autism, Speech and Language Improvements After AIT

Down's Syndrome in a Child: A Inspiring Success Story

Dysgraphia and Hyperacute Hearing

Hyperactivity, Speech Delay and Sensory Issues

Sensory Processing Disorder Improvements and AIT

Speech and Language for Children with Autism

Stuttering - A Boy's Success Story with AIT for Stuttering

AIT CLIENT STORIES - TEENAGERS

Heartwarming story of 19 year old young man who becomes a professional illustrator during AIT sessions of the book "Meo, Pharaoh of Cats".
Autism Success for Teenager
A 13 year old autistic boy's success story, South Africa.
Autism and AIT Success Story
A 13 year old autistic boy's success story, Sacramento, CA, USA.
Treating Depression with Auditory Integration Training

AIT CLIENT TESTIMONIALS
AIT CLIENT VIDEOS
AIT FOR AUTISM RECOVERY
AIT FOR AUDITORY PROCESSING
AIT FOR AUTISM RECOVERY
AIT FOR DEPRESSION
AIT FOR DYSLEXIA
AIT FOR HYPERACUTE HEARING, HYPERACUSIS
AIT FOR READING
AIT FOR SENSORY PROCESSING
AIT FOR SPEECH ISSUES
AIT FOR STUTTERING
AIT FOR TINNITUS
AIT PRACTITIONERS FOR AIT At HOME - BY AREA AND COUNTRY
AIT PRECAUTIONS FOR PARTICIPANTS
AUDIO TESTING FOR AIT
BECOME AIT PRACTITIONER - PROFESSIONAL PRACTITIONER TRAINING
BOOKS
Heavy Metal Toxicity
HISTORY OF AIT
HOMEOPATHY
NUTRITION FOR HYPERACUTE HEARING
PROFESSIONALS - RESOURCES ON BERARD AIT
WEBSITE RESOURCES