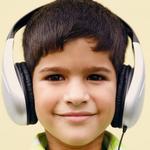 Affordable and convenient Practitioner supervised AIT At Home services are now available in the USA, Canada, Australia, United Kingdom, Europe and certain other countries.
AIT is a remarkable, life changing and efficient educational intervention with over 50 years of clinical research and 28+ scientific studies that prove its effectiveness!
AIT is efficient with a total of 10 hours, 20 sessions of 30 minutes each, done 2 times daily over 10 or 12 consecutive days. Berard AIT is a music therapy that efficiently corrects hyperacute hearing and other auditory challenges.
AIT permanently corrects auditory distortions, hyperacute hearing or painful hearing issues common to the diagnoses of ADHD, Anxiety, Auditory Processing Disorder, Autism Spectrum Disorders, Depression, Dyslexia, OCD, PANDAS / PANS, Sensory Processing Disorder, Speech and Language Delay, Vaccine Injury and other diagnoses.
Read Our Disclaimer.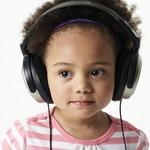 Become A Certified AIT Practitioner
Updated August 1, 2017
Professional On-Line Seminar Training prepares you for a successful AIT practice!
Please complete the Professional Seminar Application Form and pay your $100 application fee to apply as a candidate for a Professional AIT Practitioner Seminar in the exciting field of AIT.

Read All Eequirements Below Before Applying.
Application Fee For Seminar Training
A $100 Application Review Fee is required to be paid after you submit your

On-line Application. This application fee is non-refundable once paid.
This is

so the AIT Institute may review your Application, your qualifications and verify your candidacy.

Once received, we will contact you back within five (5) business days about getting started with your professional training and certification as an AIT Practitioner.
This application fee is

non-refundable

regardless of whether or not an applicant qualifies to become an AIT Practitioner or decide to enroll in a training Seminar or complete any training.
Please review all the requirements below carefully before applying.
Educational Requirements to Become An AIT Practitioner Through the AIT Institute
Evaluation Of A Candidate's Application
Applicants will be contacted within five (5) days from their application regarding eligibility for Seminar Training, subject to confirmation of a candidate's credentials, education and/or licensing status.

The AIT Institute will review and approve each candidate's application for AIT Seminar Training.
Cost For Professional AIT Practitioner Seminars
USA Seminars Fees: Seminar Training cost range is from about $1,800 - $2,200 (USD), depending on the Trainer used.

Outside The USA Seminars Fees: Seminar prices may vary in cost outside the USA. Applicants will be advised of the price of the Seminar prior to their actual enrollment with the Professional AIT Instructor.

Seminar fees are payable in full upon registration.

Travel for training may be required for training by some Professional Trainers, while others may offer video conferencing and/or email based training services, depending on the applicant's location.
Seminar Training Content
Seminar Training includes a thorough overview in these key areas of AIT theory and practice:
Certification Upon AIT Seminar Completion
The AIT Systems for providing services are only sold once the new AIT Practitioner is trained and certified.

AIT Systems include the newest PC computer based system for AIT and the home based system.

The AIT systems range in price from about $800 USD for single unit home use system to about $1,800 USD for the PC based computer AIT system.

The Practitioner license for either the portable or PC computer based systems is an unlimited user license.
PROFESSIONAL AIT TRAINING SEMINAR APPLICATION FORM