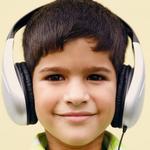 Affordable and convenient Practitioner supervised AIT At Home services are now available in the USA, Canada, Australia, United Kingdom, Europe and certain other countries.
AIT is a remarkable, life changing and efficient educational intervention with over 50 years of clinical research and 28+ scientific studies that prove its effectiveness!
AIT is efficient with a total of 10 hours, 20 sessions of 30 minutes each, done 2 times daily over 10 or 12 consecutive days. Berard AIT is a music therapy that efficiently corrects hyperacute hearing and other auditory challenges.
AIT permanently corrects auditory distortions, hyperacute hearing or painful hearing issues common to the diagnoses of ADHD, Anxiety, Auditory Processing Disorder, Autism Spectrum Disorders, Depression, Dyslexia, OCD, PANDAS / PANS, Sensory Processing Disorder, Speech and Language Delay, Vaccine Injury and other diagnoses.
Read Our Disclaimer.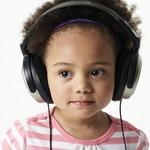 Teenager with Autism and Berard AIT Success
Contact Us
Complete On-line AIT Checklist
By the AIT Practitioner in South Africa who treated a 13 year old boy with autism in South Africa.
"When I saw Dhamian the first time, he was 13 years old. His mother was very exited after AIT."

The mother reported to me that since completing his AIT sessions:
"He was more assertive, decided on what he wants and do it, not waiting for some one to do it for him, like taking his food tray to the kitchen when finished (never did it before).
He decided to move the TV to another room by himself, etc. While in the AIT course, he started to make eye contact with me.
He also started to demand attention from his parents when talking to them, he insisted that he wants an answer, that he was talking to them and wanted them to listen.
When I saw him at first I noticed that he was moving his eyes up and sort of hide them away - you can only see white.
I realized that this was especially when he was looking towards the light (like a window, etc.) When he is looking away from the light, he was more comfortable. I referred him for an eye test to optometrists who specialized in color sensitivity. Other than sending him to an eye specialist, who discovered that he had very bad eyesight, he got glasses from them with quite a dark brownish tint. When he first put the glasses on, he said: "Now I can see."