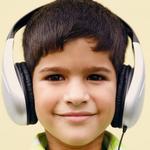 Affordable and convenient Practitioner supervised AIT At Home services are now available in the USA, Canada, Australia, United Kingdom, Europe and certain other countries.
AIT is a remarkable, life changing and efficient educational intervention with over 50 years of clinical research and 28+ scientific studies that prove its effectiveness!
AIT is efficient with a total of 10 hours, 20 sessions of 30 minutes each, done 2 times daily over 10 or 12 consecutive days. Berard AIT is a music therapy that efficiently corrects hyperacute hearing and other auditory challenges.
AIT permanently corrects auditory distortions, hyperacute hearing or painful hearing issues common to the diagnoses of ADHD, Anxiety, Auditory Processing Disorder, Autism Spectrum Disorders, Depression, Dyslexia, OCD, PANDAS / PANS, Sensory Processing Disorder, Speech and Language Delay, Vaccine Injury and other diagnoses.
Read Our Disclaimer.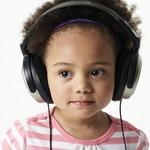 Join AIT-PRO
What Is AIT-PRO? Auditory Integration Training - Professional Resource Organization

AIT-PRO Membership Policy Updated May 1, 2016
AIT-PRO was founded in January 2005.

AIT-PRO is an non-political, email forum moderated by the AIT Institute for AIT professionals.

There are currently about 190+ AIT-PRO members, world wide.

AIT-PRO is a "Professional Members Only" organization with a restricted email membership and restricted member only access to the thousands of AIT-PRO group's email in our archives.

AIT-PRO membership is open to all AIT Practitioners worldwide who have been professionally trained by a qualified AIT Professional Trainer.

Berard AIT Professionals who are trained by a qualified Professional Trainer and currently in practice using any of the following devices that have been developed for AIT may request to be an AIT-PRO member:

Filtered Sound Training (FST) or PortaFST systems

Earducator

Digital Auditory Aerobics (DAA)

Audiokinetron
AIT-PRO's Focus: To share resources, discuss cases, exchange success stories, ask Berard protocol questions, discuss business practices, share scientific articles and new research about AIT in an on-line forum.

There is a $50 Application fee to join AIT-PRO. You will be advised to pay your Application Fee of $50 for your AIT-PRO Membership in Paypal on submission of your membership application.

Once you have made your non-refundable application fee, your application for AIT-PRO membership will promptly reviewed.

If you have been trained and certified in Berard Auditory Integration Training and using any of the approved devices in practice, you will be automatically approved for membership.

Once you have paid your $50 application fee, you will receive an email confirmation of your approval within 1 - 3 business days.

You will then receive membership link to confirm your membership in our private Yahoo group for AIT-PRO.

Once you are an AIT-PRO member, you may post by email and communicate as often as you like with other AIT Practitioners around the world. All posts must be within membership guidelines.

You may also have access thousands of helpful archives of past member posts from AIT-PRO since 2005 on AIT practice and questions relevant to AIT that have been asked and answered by other Practitioners.