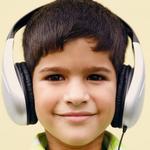 AIT is a clinically effective 10 hour auditory intervention that will correct auditory processing challenges that are present in autism and many other diagnoses. Berard AIT consists of 20 sessions that are 30 minutes each, done 2 times daily over 10 or 12 consecutive days.
New, affordable Practitioner supervised At Home AIT services are now available in the USA and Canada and certain other countries!
AIT is an clinically researched educational intervention used for over 40 years with over 28+ scientific studies that show positive gains that demonstrate effectiveness.
Read disclaimer.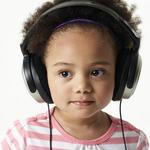 Laurie Ross-Brennan, MS, CCC,
Speech & Language Pathologist (SLP), AIT Practitioner,
Albuquerque, Edgewood and Santa Fe, New Mexico, USA
Berard AIT Practitioner: Albuquerque, Edgewood and Santa Fe, New Mexico, USA.
Fees For In Office AIT: $1,300 + Tax for AIT Sessions which consist of 20 half hour sessions (10 hours) over 10 or 12 consecutive days.
PROFESSIONAL QUALIFICATIONS, CERTIFICATION AND ASSOCIATIONS
AIT Training Certification: DAA Digital Auditory Aerobics device, Annabel Stehli, 2000.

ASHA American Speech- Language-Hearing Association

NMSHLA New Mexico Speech-Hearing-Language Association

NMRID New Mexico Registry of Interpreters for the Deaf

Autism Society

New Mexico Statewide Therapy Provider's Network, founder and executive board member

SAIT - Society for Auditory Intervention Techniques
SPEAKING ENGAGEMENTS:
KNKT FM Radio, The Peter Benson Show, Albuquerque, NM, 2004, 2005, 2006

KSFR FM Radio, The Diego Mulligan Show, Santa Fe Public Radio, Santa Fe, NM, 2005

KKOB FM Radio, The Jim Villaneucci Show, Albuquerque, NM, 2003, 2004, 2005

Fayette Street Academy, Santa Fe, NM 2004, 2005, 2006

Desert Rose Montessori Seminar, Santa Fe, NM, 2005

"The Sound of a Miracle" featuring Annabel Stehli, Santa Fe, NM, 2005

International Autism Conference: A Celebration of Breakthroughs, II, Stamford, Conn., 2001

"An Evening With Annabel Stelhi", Albuquerque, NM, 2000

New Mexico Autism Society, Albuquerque, NM, 1994, 1998

Albuquerque Public School Speech Pathologists, Audiologists and Diagnosticians, Albuquerque, NM, 1996, 1998

Alta Mira Specialized Family Services Seminar, Albuquerque, NM 1995, 2000, 2004

New Mexico Association of School Psychologists Fall Conference, Albuquerque, NM 1999

Parents Reaching Out (PRO), Albuquerque, NM, 1997

New Mexico State Autism Conference: Grants, NM, 1996

University of New Mexico Graduate Student Seminar, Albuquerque, NM, 1995

Transdisciplinary Evaluation and Assessment Seminar; Farmington, NM 1994, Hobbs, NM, 1995

Albuquerque Speech and Audiology Professionals, Albuquerque, NM, 1994
AWARDS
New Mexico Ethics in Business Award Finalist, Albuquerque, NM, 2006

Entrepreneur of the Year Award Finalist, WESST Corporation, Albuquerque, NM, 2004
PROFESSIONAL EXPERIENCE AND EDUCATION
Laurie Ross-Brennan graduated from the University of New Mexico with distinction with a Bachelor of Arts in May, 1980.

While completing course work in Speech and Language Pathology, she became an interpreter for Deaf and Hard of Hearing persons

She furthered her academic training by obtaining a Master's of Science degree from the University of New Mexico in December, 1981.

She became a Speech & Language Pathologist, certified by the American Speech-Language-Hearing Association (ASHA) in 1981.

Laurie served school districts in New Mexico for three years, providing Speech & Language evaluations and therapy throughout the state.

In 1984, she started her Speech Clinic in Albuquerque, New Mexico, and has treated children and adults who exhibit a wide spectrum of disorders.

Laurie Ross-Brennan & Associates strives to provide the highest quality of Speech and Language Evaluations and therapy. It is the premier treatment facility for AIT in New Mexico.

Over the past twenty-two years her staff has grown to twenty employees who serve clients at three locations in New Mexico: Albuquerque, Santa Fe and Edgewood. Her clinic serves over two hundred fifty ongoing speech and language therapy clients every week in addition to approximately two hundred clients annually who receive AIT.

Patients have traveled to Laurie's clinic from all over the United States from as far away as Alaska and Boston. She has provided AIT in Hawaii, Colorado and many cities in New Mexico. When a community has ten or more clients who need AIT. Laurie relocates to that community for two weeks to provide treatment for the clients in their home town.

She completed beginning, advanced and therapeutic training in the Porch Index of Communicative Ability in Children (PICAC). This is an extensively standardized, test protocol which documents a child's ability to process information in all modalities.

Laurie was trained and certified by Dr. Berard to provide Auditory Integration Training in July, 1993.

She was certified by Kristin Davis to use the BGC Audio Effects Generator when providing AIT.

In 2000, Laurie acquired the Digital Auditory Aerobics (DAA) machine and added it to her practice.

She received training to provide Bal-A-Vis-X treatment in 2005.

Laurie has worked closely with Occupational Therapists trained in Sensory Integration and utilizes many sensory based equipment and activities to enhance Auditory Integration Training (Berard AIT) .